Colin Blann Psychic Medium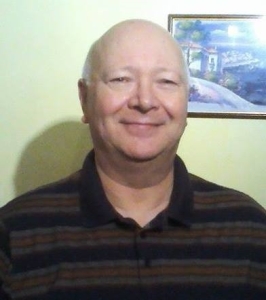 Hi, I am Colin, and I co facilitate an Independent Spiritual Centre together with my wife. This means we plan, organise and control a thriving Centre of Light which started life in April 2012.
We had many years experience with a local Spiritualist church on their committee which held us in good stead when we both decided our future was outside a national organisation. With over 800 members on our facebook page and a core of around 100 friends who join in our events every Friday and Sunday.
The Centre provides Spiritual people with a meeting place where we can all experience Love, Light and Laughter.
I met Annette in 1994 and we married in 1996. At first I knew nothing of her ability to communicate with the Spirit world but gradually I became aware of her beliefs.
In the year 2000 I accompanied her, a bit reluctantly, to the local Spiritualist church for a service.
As a sceptic then I still agreed to sit there with an open mind and heart.
My late Mum and my Uncle Sid came through to the medium and she proceeded to give me 100% proof of their lives on Earth with what they had passed with, what they did with their lives and so on.
It was like being hit with a sledgehammer of love. I cried. I visited that church for a long time and Annette taught me all I now know about Spiritualism.
The rest is history and for 3 years now I give messages instead of just receiving them.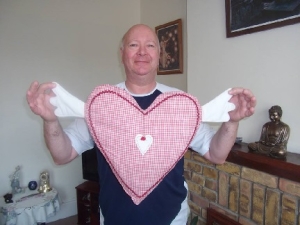 HEART SENT MESSAGES born to help you show your love. Thank you.